A victory for the Catskill Park's viewshed
Recently a 100-foot weather tower was proposed on land adjacent to the Catskill Park's Forest Preserve. The proposed tower is to be east of Clum Hill in the Town of Hunter, on the ridge leading to the Roundtop and Kaaterskill High Peak mountain range, which is part of the Catskill Park's forever wild, Forest Preserve lands and is classified by the New York State Department of Environmental Conservation (DEC) as Wild Forest. It is not an exaggeration to say that the view of Kaaterskill High Peak and Roundtop is considered one of the most iconic views in the Catskills
The Catskill Center attended the 1st meeting of the Hunter Planning Board where the project was presented and some preliminary questions were fielded by the consultants and the design team. The tower is to be part of the State's "Mesonet" weather monitoring system and while the Catskill Center supports the growth of the Mesonet system to better measure, plan, and prepare for weather events across New York State, especially given our changing climate, we felt the proposed height of the tower had the potential to negatively impact views from State designated scenic byways, world renowned hiking trails and from numerous other locations in the Platte Clove Valley.
The greatest potential visual impacts would be on the Platte Clove Valley, the scenic byway in the valley, and the chain of mountains offering hikers views directly into the proposed building site. That mountain range is home to the world famous Devils Path trail, featured in the New York Times, Backpacker Magazine and others. The Devil's Path is a destination of its own, challenging hikers from around the world, offering unspoiled vistas from its many viewpoints. The proposed tower would be seen from the scenic byway, from residences and other roads of the valley, and from the northern facing view points on the Devil's Path.
All other Mesonet towers that have been installed within the boundary of Protected Park Lands of the Adirondack Park and the Catskill Parks are 33 feet high, causing no impact to the visual view shed. It was for that reason that the Catskill Center worked with a number of groups from across the Catskills and the state including the Adirondack Mountain Club, the Catskill 3500 Club, the New York-New Jersey Trail Conference, Catskill Mountain Club and others to request that the Hunter Planning Board require the applicant to consider an alternative to a 100-foot tower that did not rise above the treeline in the proposed area of construction and that any tower constructed stand no taller than the standard 33 feet.
After our Executive Director Jeff Senterman submitted the joint comment letter to the Planning Board at their second meeting and after discussions at the most recent Catskill Park Advisory Committee, we are thrilled that the Mesonet team has announced that they will be updating their application to the Town of Hunter to reflect a 33-foot tower in place of the 100-foot tower that was originally proposed.
This is a great example of groups from across the region working together to protect critical viewsheds while allowing for necessary improvements to allow for the development of critical systems like the Mesonet.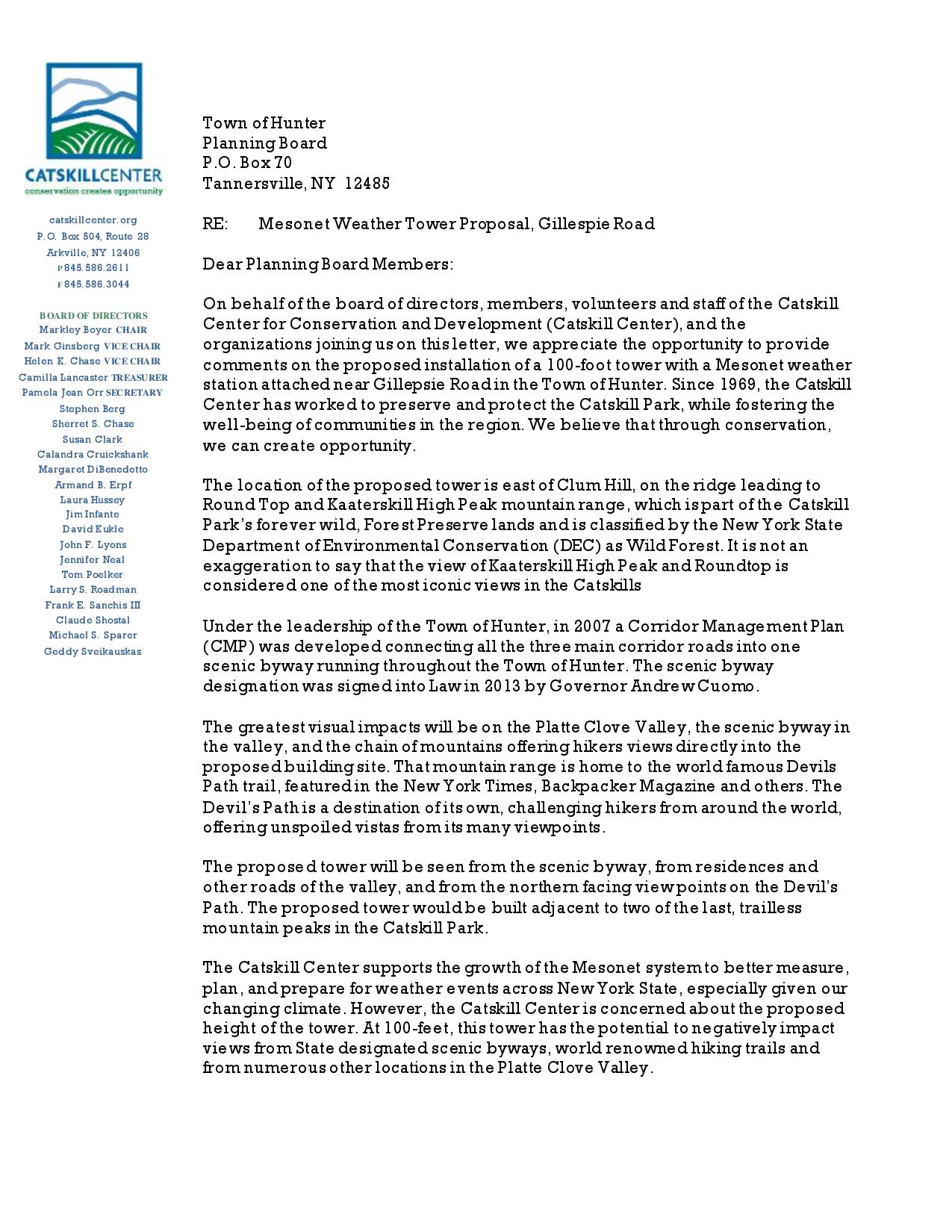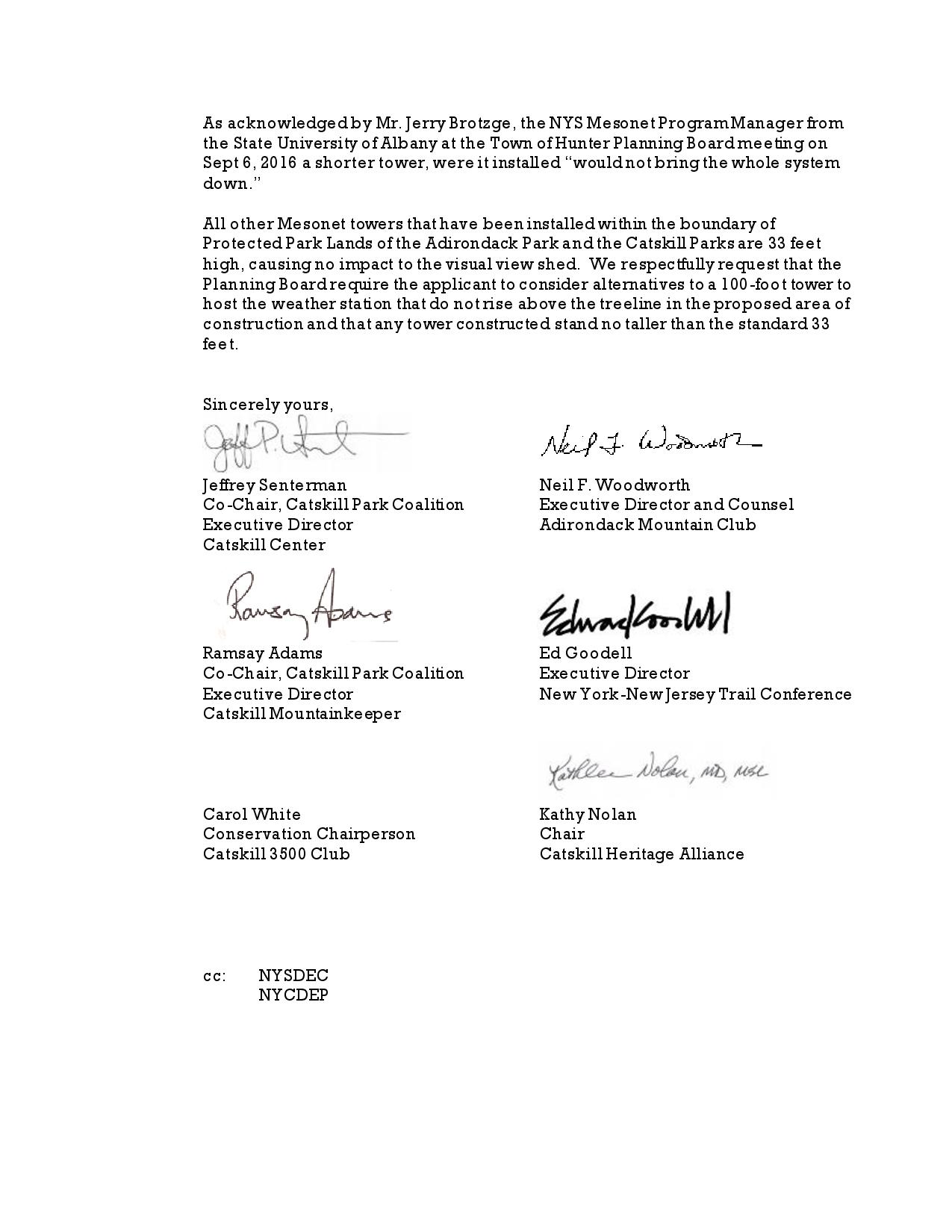 Since 1969, the Catskill Center has led the effort to protect the Catskills. Our Mission is to protect and foster the environmental, cultural and economic well-being of the Catskill region.