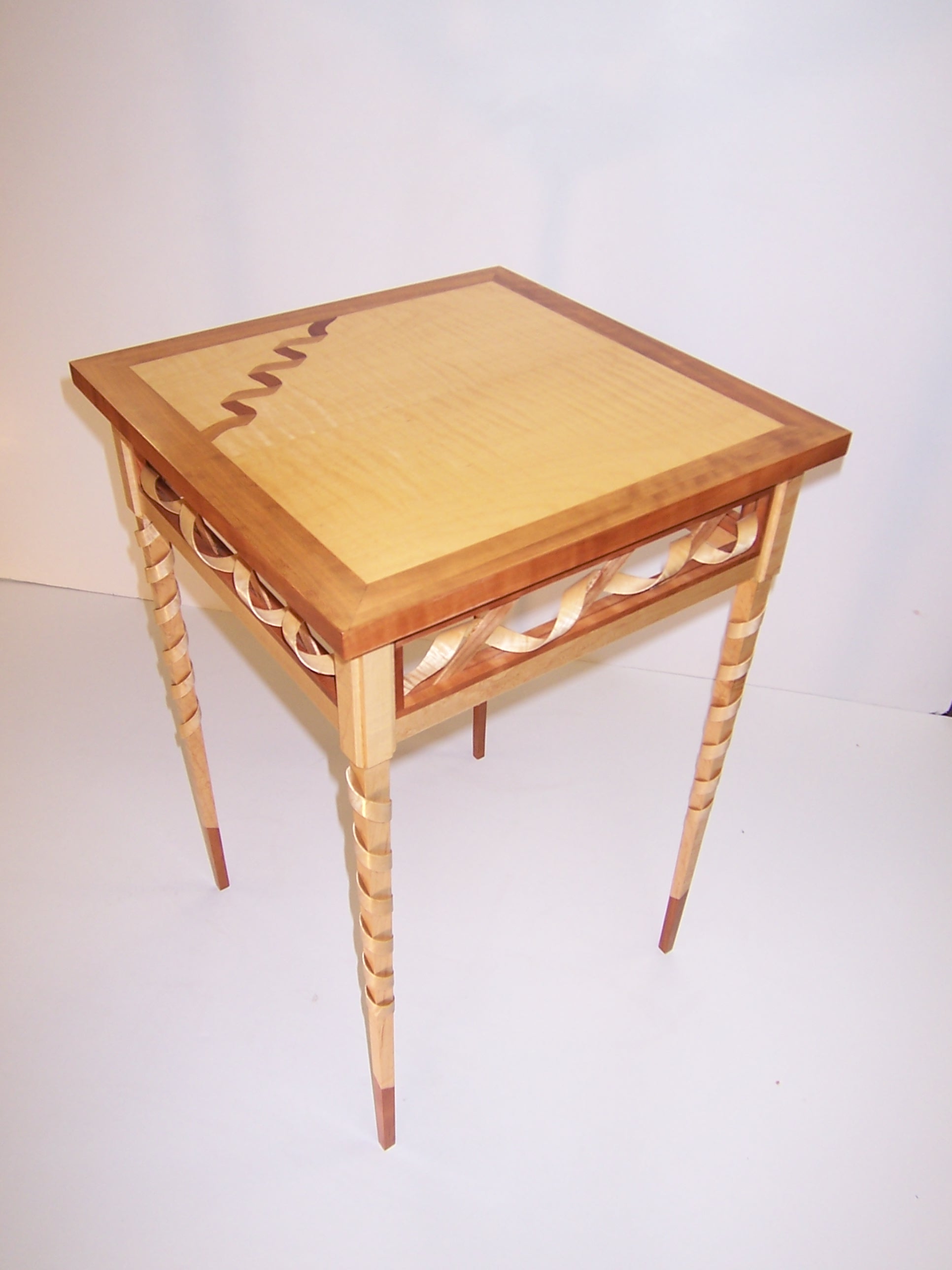 The exhibit, Function or Form: Utilitarian Art, will be on display in the Erpf Gallery December 3, 2016 through January 21, 2017. It features beautiful functional items by 17 local artists. An Artist's Reception will be held on Saturday, December 3, from 2-4 PM, at the Erpf Center in Arkville.
Many of the products we use every day are not only useful, but beautiful. Homemade furniture, clothing, blankets, pottery, quilts… so many items we depend on for everyday use could be on display as art. To celebrate this sometimes overlooked art, the Catskill Center's Erpf Gallery sent out a call for functional art and invited 17 local artists display their work. Artist and type of work on exhibit include: John Byer – woodwork; Dave Channon – table lamps; Solveig Comer – pottery; Rosalind Dickinson – pottery; Joyce Jarrit – quilts; Tabitha Gilmore-Barnes – weaving; Rob Kunstadt – woodwork; Kim L'Heureux – ceramics; Annie-hannah Mancini – repainted furniture; Gary Mead – wood compositions; Crystal Moore – leather; Joe Muehl – wood work; Dan Palm – woodwork; John Perrella – wood work; Howard Raab – wood and stained glass; Heather Rolland – jewelry; Laurie Sheridan – clothing.
Function or Form: Utilitarian Art, is on display December 3rd, 2016 through January 21, 2017. The Erpf Gallery, located at 43355 Route 28 in Arkville, NY is open Mon – Fri 9 am to 4:30 pm and Saturdays 10 am to 2 pm. For more information, contact the Catskill Center at 845-586-2611, or visit www.catskillcenter.org.